<$BlogDateHeaderDate$>

<$BlogItemBody$>



post by [ Mommy ] at <$BlogItemDateTime$>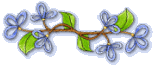 . The HTML page and all the graphics are included in a downloadable zip file.

I provide a blank graphic for the title, saved in the photoshop format but you will be able to open it in any other graphics program, once your text is written, save the graphic in the transparent gif format.

The frame is done with several graphics that are used as the background of the TD cells of a table, that way the layout is vertically expandable.

CSS are pretty easy once you have grasped how they work, I suggest you use them as much as possible since they are becoming the standard! If you want to learn more about them, visit this wonderful resoLisa explains it all, it a site decidated to teaching children but I find it so useful for adults too!

I use a neat script that gets rid of the dotted lines around the clickable graphics in Internet Explorer, you may grab it from this page as well!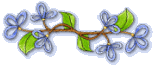 Like all the other linkware sets, this one can be used exclusively if you buy it for $80. Sets are sold on a first come, first served basis, and once your order is processed your set is no longer available for purchase from Eye For Beauty. You can buy your template via the secure server Kagi.com.