View Pictures of Exchange Items I've received:)
Just [ Click Here ] To View!

View My [ Virtual Afghan ] from the squares I have received from the "At My House" monthly Granny Square exchanges!

Feel Free to visit [My Familys Webpage]! Thanks for stopping by and Come back soon for my newest entry!

I won't be placing all my items on here at least not until I get new digital camera as some just don't turn out.. but a few at least my favorites!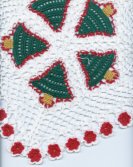 This is the Doily I have been working on this month. It has 5 xmas trees in the center and 40 small red flowers around the outside. I havn't starched it yet so I'm not done yet but so pretty I just had to show it off!


:: made by [amy] on 11/17/02 ::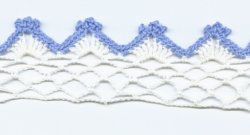 This is come lace I made. It has a blue border. Thought I'd save it for something!


:: made by [amy] on 6/19/02 ::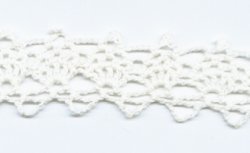 Pineapple Lace I made!


:: made by [amy] on 6/19/02 ::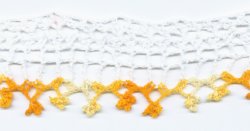 More Lace I used size 20 thread with a varigated orange for this border!


:: made by [amy] on 6/09/02 ::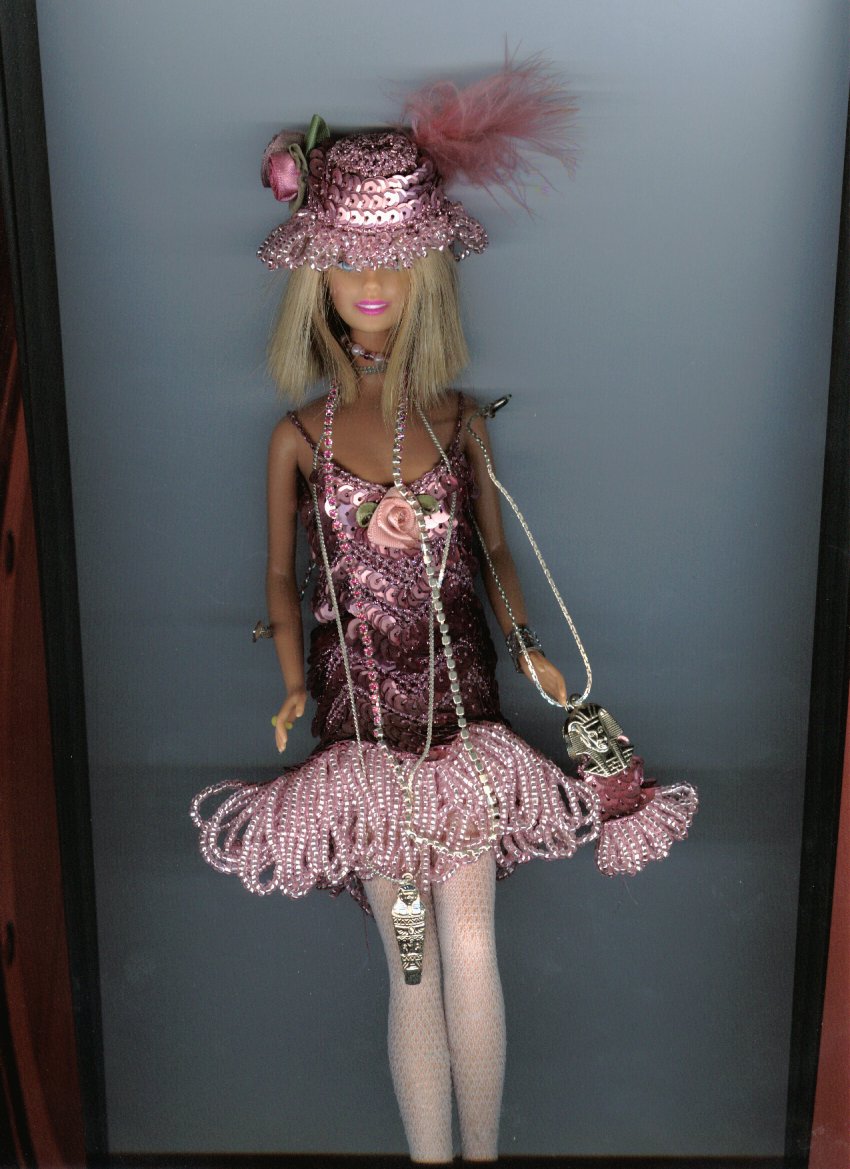 I made this Barbie Flapper dress. It has some 3000 sequiens and beads on it. The little purse I just love with both also! I think I crocheted a little tight. The picture isn't that great as I looks like the hat feel a little when I layed the barbie on the scanner! I'm so proud of this 1st real sequines dress I made and with such small beads. I got the pattern from Paradise Dolls!


:: made by [amy] on 04/05/02 ::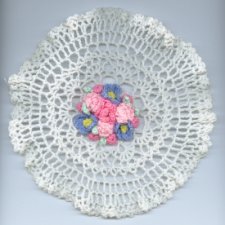 This is the Top part of a flower sachet I made for My mom and this one is for my duaghter. I have a small yellow pillow I made with satin that goes inside and another front piece like this I have for the back. Then I thread white ribbon thru the eyelets to finish it off and put rose oil in the pillow! So pretty I like the small crocheted flowers on top!


:: made by [amy] on 06/02 ::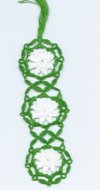 2 bookmarks I made! I actually made a few more but gave away as gifts!


:: made by [amy] on 3/23/02 ::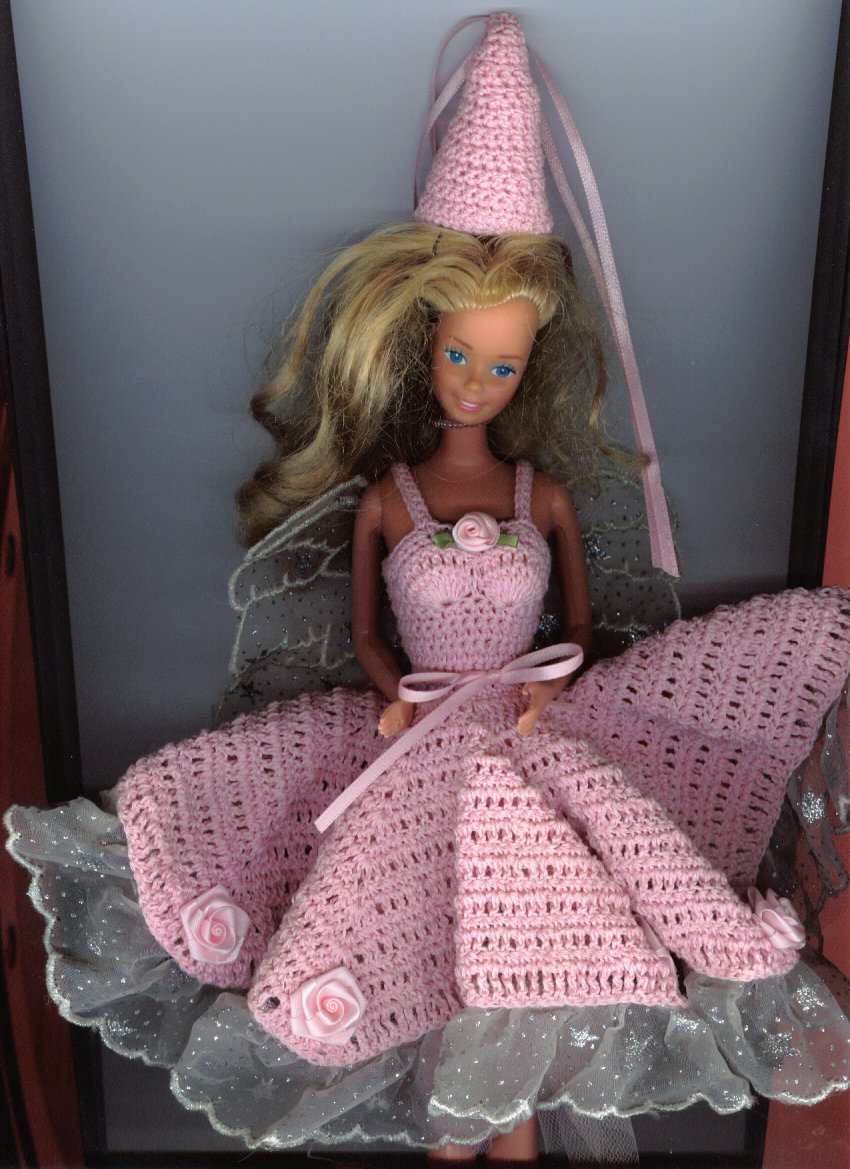 Another Barbie Dress I made. This one I call My Fairy Princess! This didn't really take that long! I just love making barbie clothes and have made so many to someday give to my daughter!


:: made by [amy] on 3/01/02 ::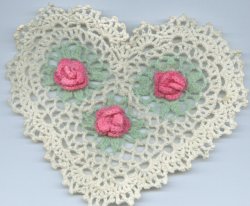 A Heart Doily I made! I also made a matching Large 12inch doily that Is below on this page!


:: made by [amy] on 02/20/02 ::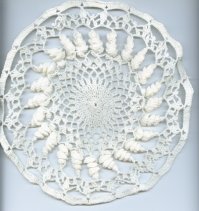 I made this doily awhile ago. It's been storing for something but I'm not to crazy about it but have had a lot of compliments on it. It has Pinecones in the center around, it's a twist like stitch the pattern called for and is neat for something differnet!


:: made by [amy] on ???? ::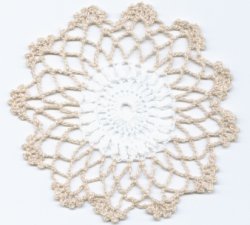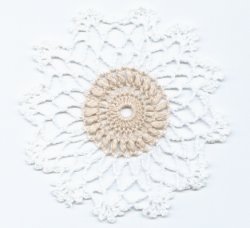 I used size 30 Thread for these tiny doilies I made! Think they will have to be table runners for a barbie doll house or something because they are so small. Danity and fun!


:: made by [amy] on 01/10/02 ::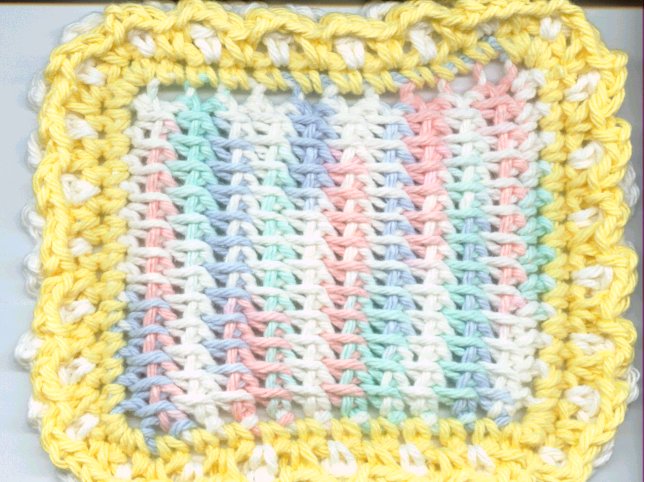 This is my completed Coaster for Lesson 1 of the Afghan Stitch I'm doing as a group project in the crochet group on Yahoo I'm in. I think it looks right but I've had no luck in finding a real Afghan Hook.. So I made this using a big crochet on the double hook. Click On Picture to see larger view!


:: made by [amy] on 01/09/02 ::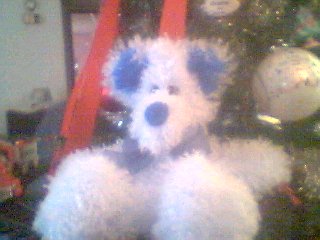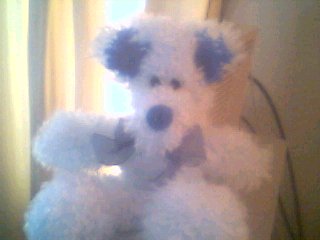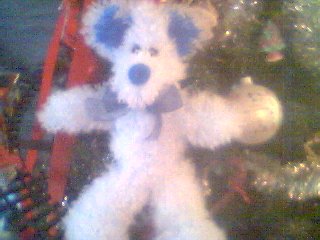 This is the Greatest! I just love this pattern of the little bear I bought online at [ Up North Crochet Designs ]! I made the Bunny First you'll see below and thought that was the best now I've completed the bear and I'm in love with this one! Thinking I'll give this to my grandmother for X-Mas she was in love with the bunny but sure she'll love this blue bear!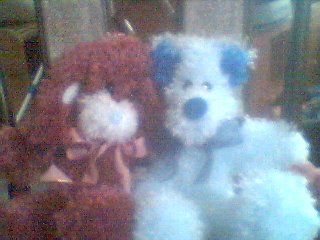 I Took a picture of the two together as well Arn't they so cute! Randi the Pink Bunny I will be giving to my 2 year old daughter for XMas - so soft and cuddly!



:: made by [amy] on 12/14/01 ::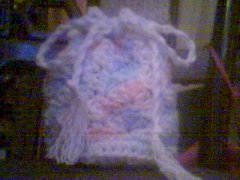 This is a crocheted Little Handbag. I made it out of 100% cotton Thread. Last Year I made several of these out of Nylon Thread/Yarn for Christmas Gifts in Red Nylon and put in a jar of my homemade Strawberry Jam.



:: made by [amy] on 11/29/01 ::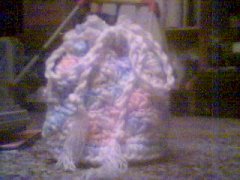 Another View of the Handbag I made. Think I'll keep this and use as a new makeup bag for the bathroom. Was quick only took about 30 minutes to make. I used white cotton for the bottom and draw string and a varigated for the bag sides.



:: made by [amy] on 11/29/01 ::








Butterfly towel topper I love this one as well and even found towel that had purple butterflies on them.. so matched the purple yarn to make the butterfly! So cute! Here's where I found the pattern just [Click Here!]



:: made by [amy] on 11/16/01 ::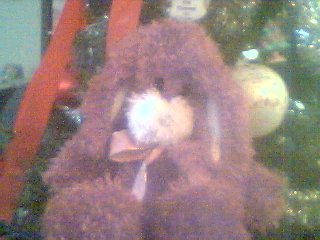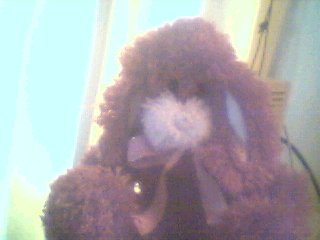 Randi! My 1st ever crocheted Fuzzy Bunny. I'm in love with these little animals so soft and cuddly. This one I am giving to my daughter Cassie for Christmas. I named her Randi after a friend online that gave me the link to buy this pattern. Here's the link for you as well just [Click Here!]



:: made by [amy] on 11/15/01 ::








First ever towel topper I made with the help of many friends from crochet group that I am in! Sure love these I made 2 so far and plan on making many more for gifts I just love them!



:: made by [amy] on 11/13/01 ::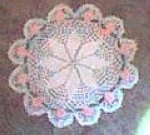 Doily I Made for Exchange.. It's a white thread doily with pink roses outside with green leaves like attaching the flowers. It's the first real doily I've ever made with more colors than just a solid wasn't as hard as I thought was going to be and sure loved it!


:: made by [amy] finished on 11/11/01 ::








My 1st Fuzzy Teddy About 10 1/2 inches tall. I just found pattern for bear and made loop stitches.. cut and combed! Givin to Hubby!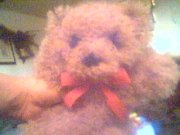 :: made by [amy] on 11/9/01 ::








Snowflake made for an exchange. Got the pattern out of 101 Snowflakes!



:: made by [amy] on 11/8/01 ::



2nd Snowflake made for an exchange. Got this pattern out of 101 Snowflakes! I just love snowflakes!



:: made by [amy] on 11/8/01 ::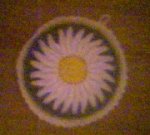 Flower Potholders I've been making for Christmas Gifts.. They are really neat I think and pretty. I bought the pattern online at E-patterns and have made 3 now!



:: made by [amy] on 11/1/01 ::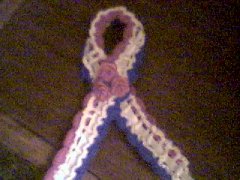 Red White & Blue Ribbon Made of Thread Crocheted! I made several of these and wore when out! There is a scalloped white ribbon weaved through the thread as well I just glued little red roses on as well! Turned out wonderful I thought!



:: made by [amy] in Sept 2001 ::






:: [ My Journal ] :: [ Favorites ] :: [ Photos ] :: [ Contact Me ] ::
:: [ About Me ] :: [ Archives ] :: [ Rings ] ::